Eats
Our FAMILY-FRIENDLY environment prides itself on providing the highest quality of food and beverages you can find locally. Using only the best ingredients, our highly trained chefs create mouth-watering dishes such as our steak sandwich, award-winning chicken wings and SO MUCH MORE! You will never leave our table hungry!
Lunch Specials
Available Weekdays from 11:00 AM – 2:00 PM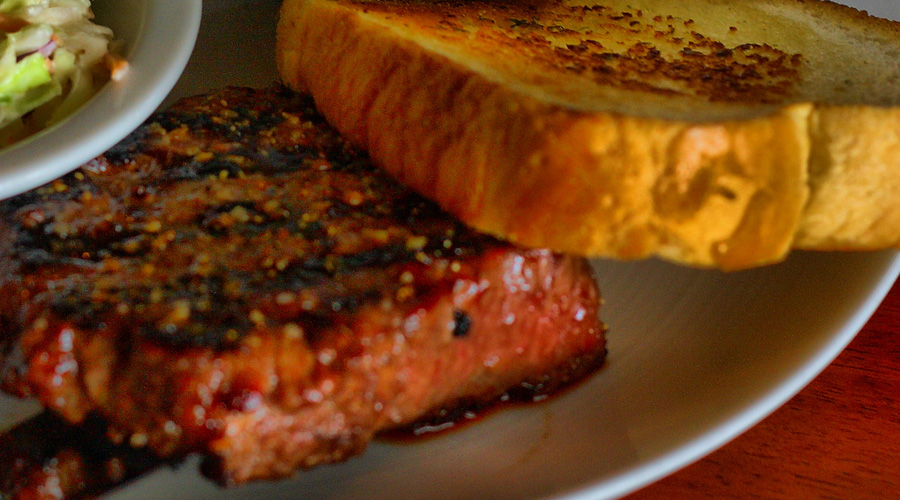 Steak Sandwich
Weekdays from 11 AM – 2 PM
5 oz. Sirloin Steak Sandwich served on garlic toast and with fries. Only $14.75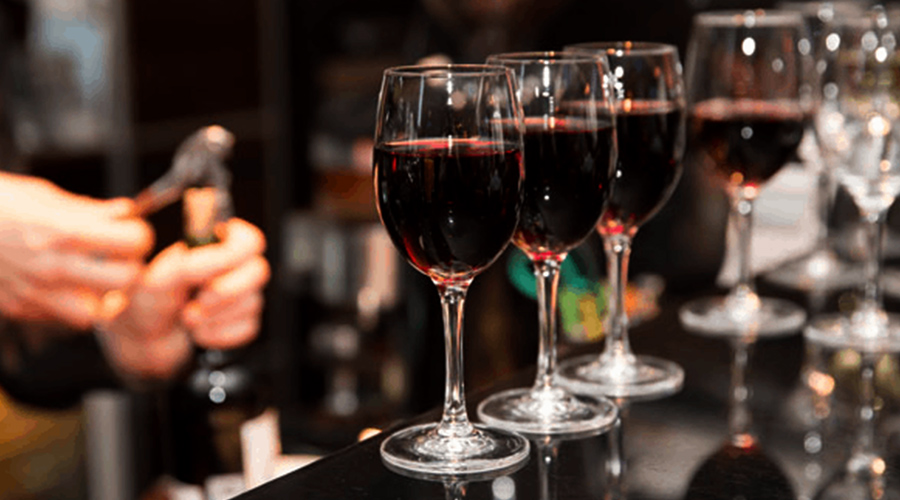 Lunchtime Vino
Weekdays from 11 AM – 2 PM
Any 6 oz. Glass of Wine for only $10.00
Evening Specials
Available after 4:00 PM. Specials are not available during private or special event bookings. They also cannot be used with any other promotions or specials. Dine-in only. No take-out.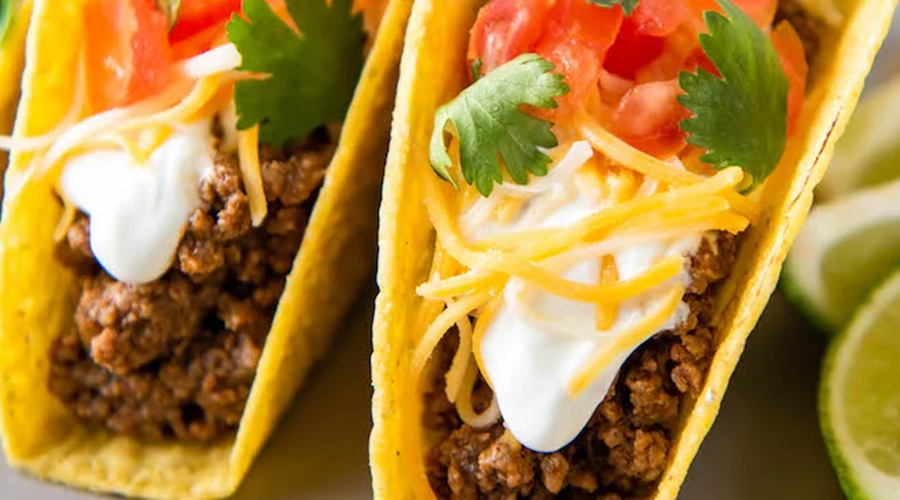 Mondays
Mucho Bueno Mondays!
$4.00 Chicken or Beef Tacos
$5.00 Fish or Shrimp Tacos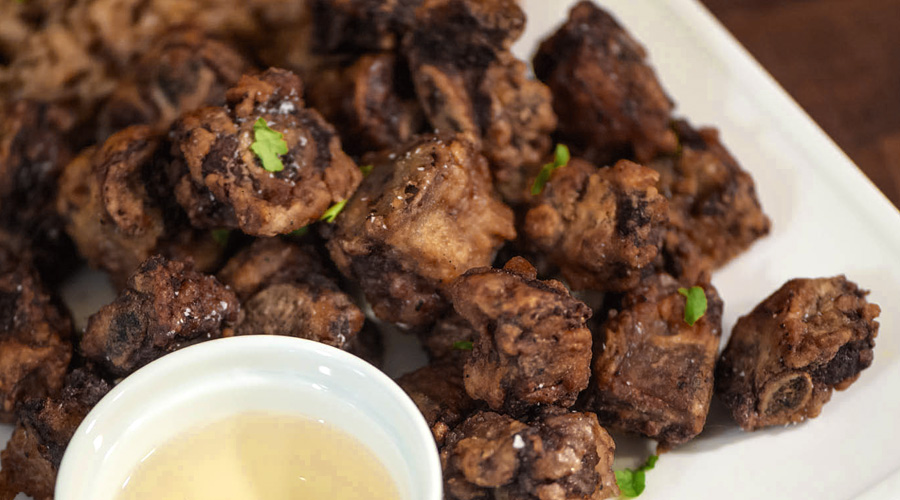 Tuesdays
BOGO Appy Nite!
Purchase any regular priced Appy, and get a 2nd of equal or lesser value for ½ price!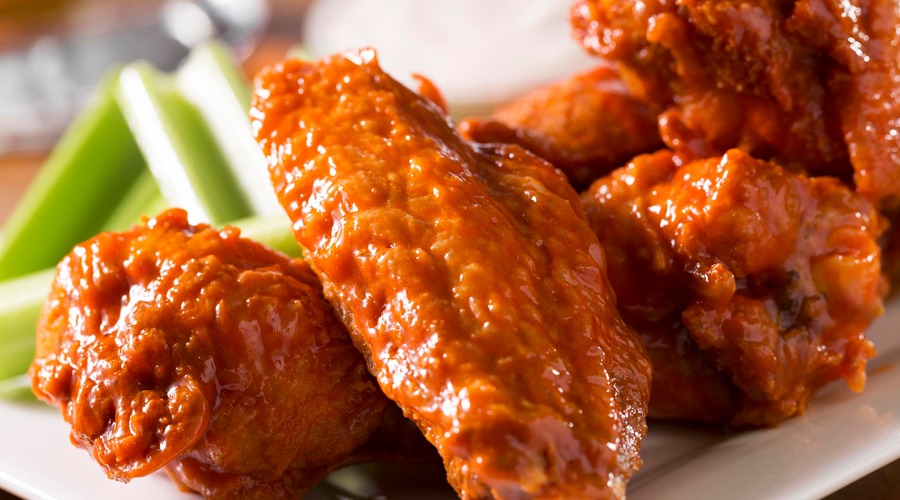 Wednesdays
WING Night!
11 Flavours, Dry Rubbed or Saucy
$9.95 (per order) for our
award-winning wings ALL NIGHT!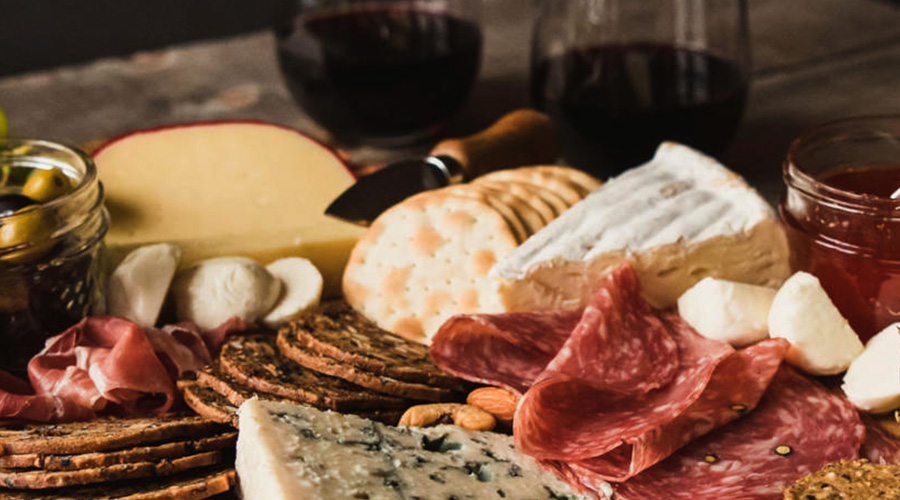 Thursdays
TGI – Thursday!
Charcuterie Plates
$21 Small • $43 Large
$13.00 Hideout Burgers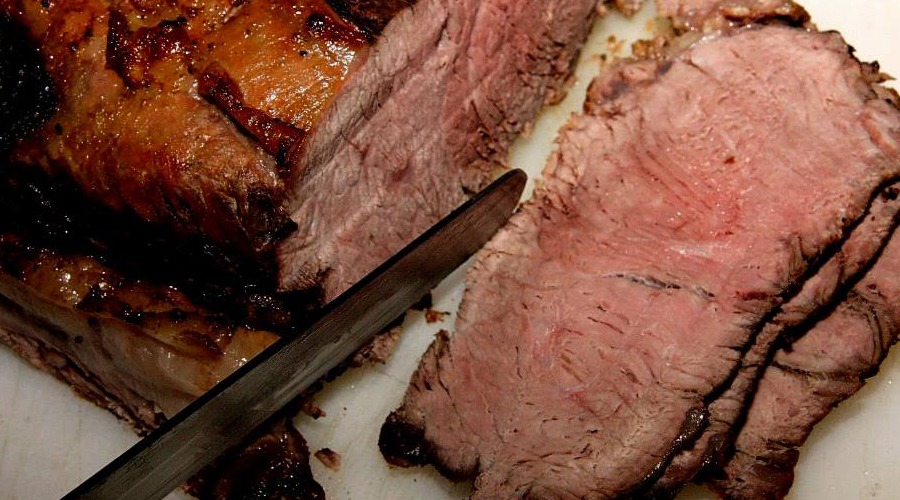 Fridays
8 oz. Prime Rib!
$39 – Served with seasonal vegetables & mashed, baked or twice-baked potato.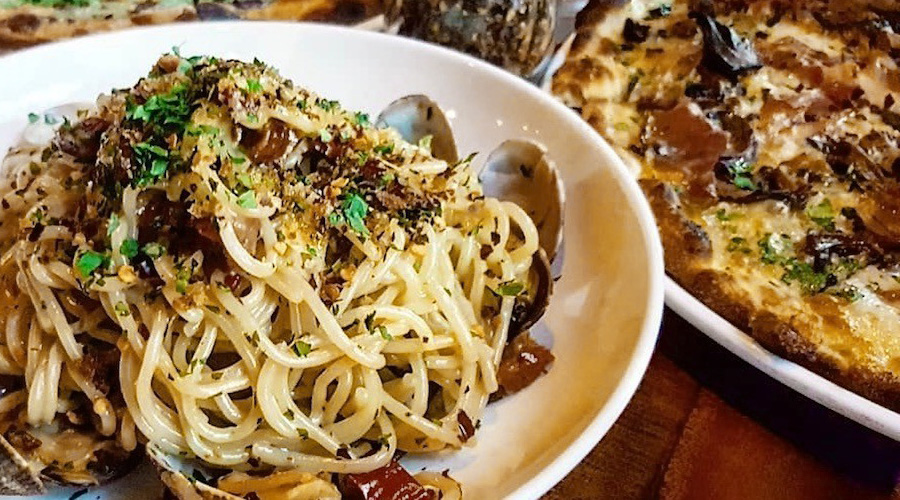 Saturdays
Italiano Night!
$3 OFF
ANY Pizza or Pasta Order
& BEATS
The one place you will find the best local talent is right here at The Hideout. Each week we showcase an eclectic mix of free entertainment for our patrons to come in and enjoy. Music, Magicians, Comedians, we have them all. Check out our event calendar below!
Team Functions & Special Events
MORE THAN JUST A GREAT PLACE FOR A CASUAL GATHERING. The Hideout is not only an exceptional venue for social get-togethers but also the perfect choice for a wide range of special events. Whether you're organizing a team function, a private meeting, a festive Christmas party, or an event for sports teams, The Hideout is delighted to be your host.
We provide various options to accommodate your needs, including a private meeting room suitable for 6-10 people, a cozy semi-private space ideal for up to 20 individuals, or an entire venue capable of accommodating up to 240 guests. Our dedicated staff is committed to serving you and ensuring that your event becomes an unforgettable experience. When it comes to your youth sports team – we have got you covered, offering pre-ordered sit-in meals and a large parking lot that can comfortably accommodate that team bus.
Choose The Hideout as your preferred venue, and let us create a remarkable experience for your special event, whether it's a casual gathering, team function, private meeting, or a festive celebration.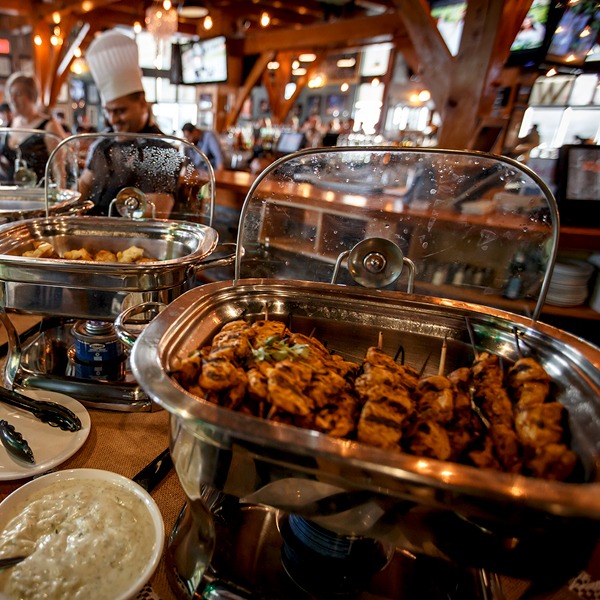 Private Functions
Don't need the entire space? Don't worry we have you covered. Be it that important lunch meeting or a team building function, we offer a private room with seating for up to 10.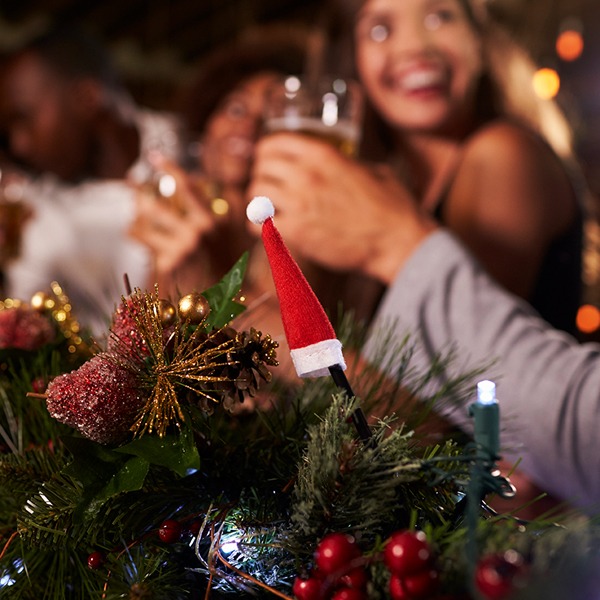 Holiday Parties
Be treated to a pleasure-filled assault on your taste buds, eyes, and ears as you immerse yourself in an evening of glorious food and live music every weekend during the Christmas season.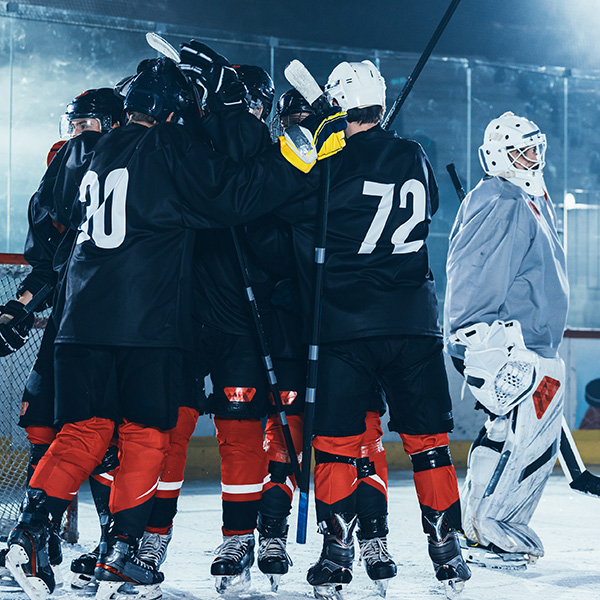 Sports Team Events
The Hideout is an excellent choice for sports teams' events. We offer pre-ordered sit-in meals, ensuring that your team members are well-nourished and ready to perform at their best.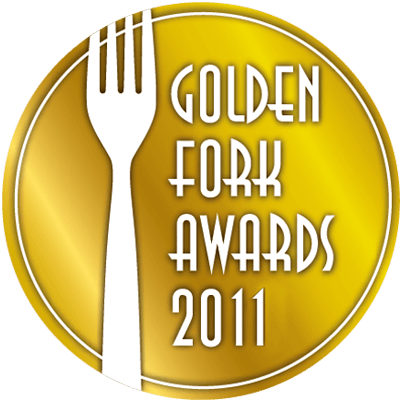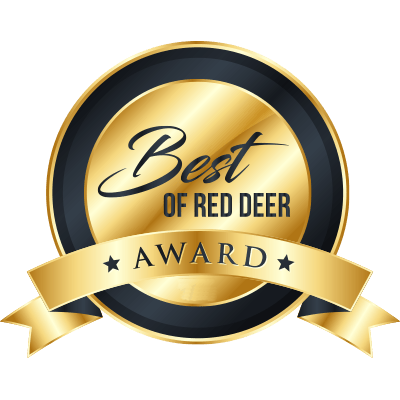 BEST OF RED DEER
2011 / 2012 / 2013 / 2018
SILVER LIVE MUSIC VENUE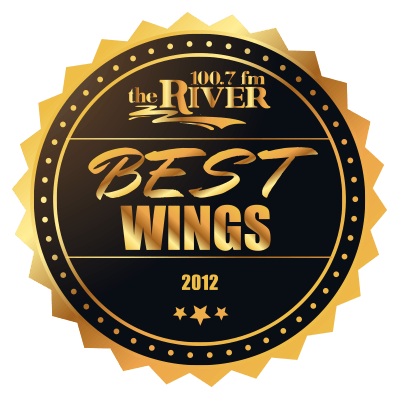 Dine-In and Patio Hours
Mondays - Thursday
11:00 AM - 9:00 PM
Friday
11:00 AM - 11:00 PM
Saturday
10:00 AM - 11:00 PM
Sundays
11:00 AM - 8:00 PM
Address
411 Lantern Street
Red Deer County, AB T4E 0A5