The Hideout menu is now available through Doordash and Uber Eats
Lunch Specials
Available Weekdays from 11:00 AM – 2:00 PM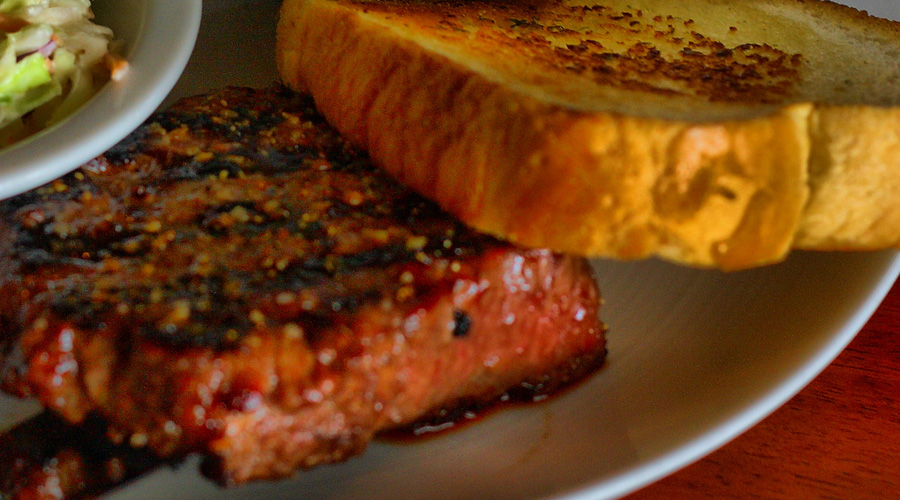 Lunch Special
Weekdays from 11 AM – 2 PM
5 oz. Sirloin Steak Sandwich served on garlic toast and with fries. Only $14.75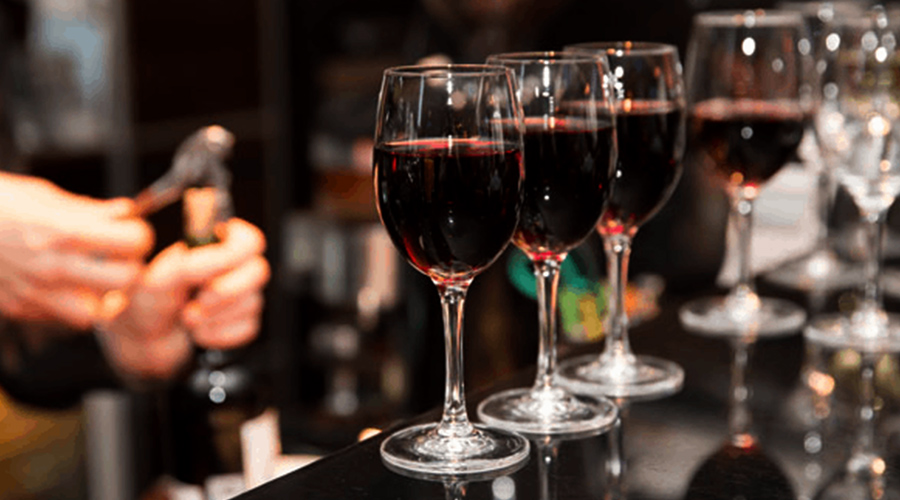 Lunchtime Vino
Weekdays from 11 AM – 2 PM
Any 6 oz. Glass of Wine for only $10.00
Evening Specials
Available after 4:00 PM. Specials are not available during private or special event bookings. They also cannot be used with any other promotions or specials. Dine-in only. No take-out.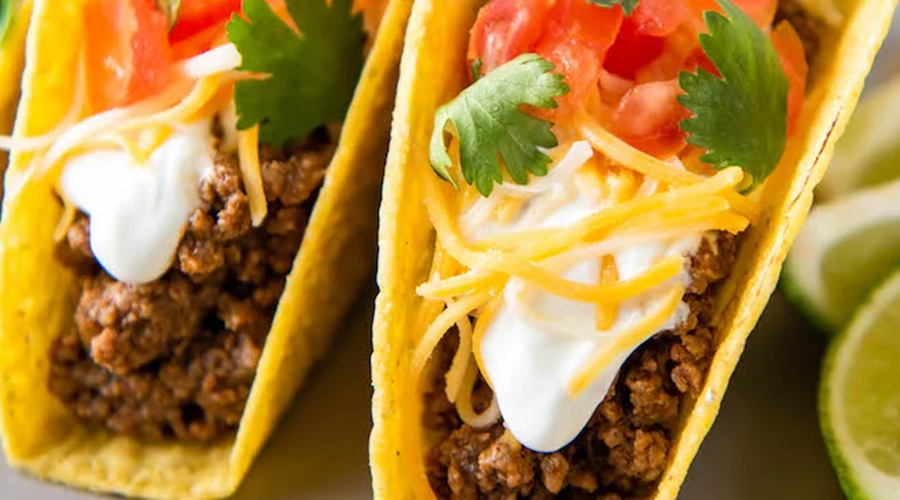 Mondays
Mucho Bueno Mondays!
$4.00 Chicken or Beef Tacos
$5.00 Fish or Shrimp Tacos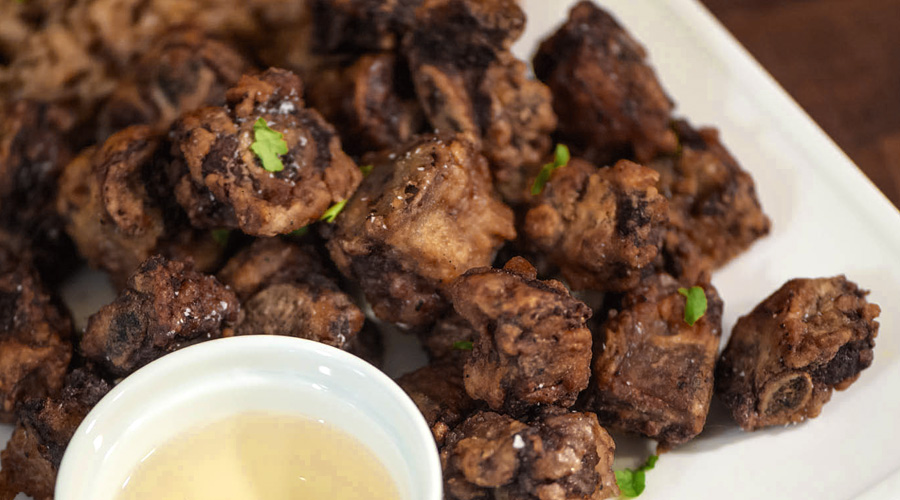 Tuesdays
BOGO Appy Nite!
Purchase any regular priced Appy, and get a 2nd of equal or lesser value for ½ price!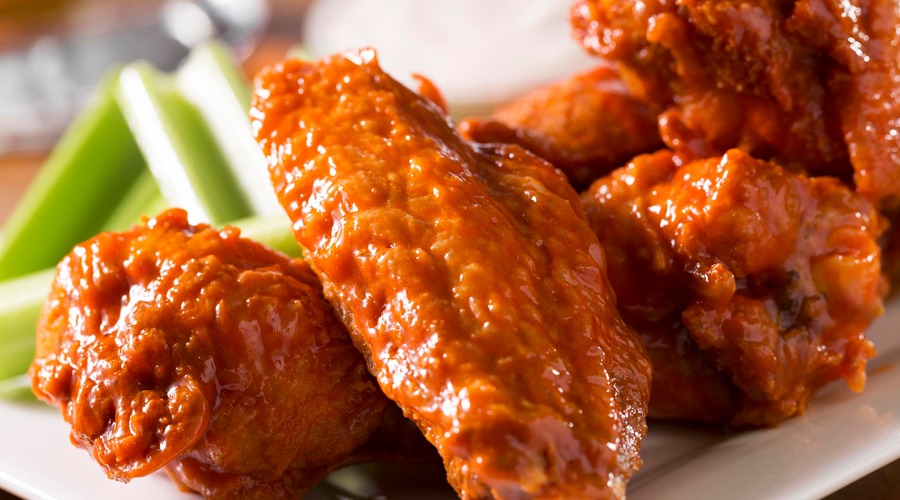 Wednesdays
WING Night!
11 Flavours, Dry Rubbed or Saucy
$9.95 (per order) for our
award-winning wings ALL NIGHT!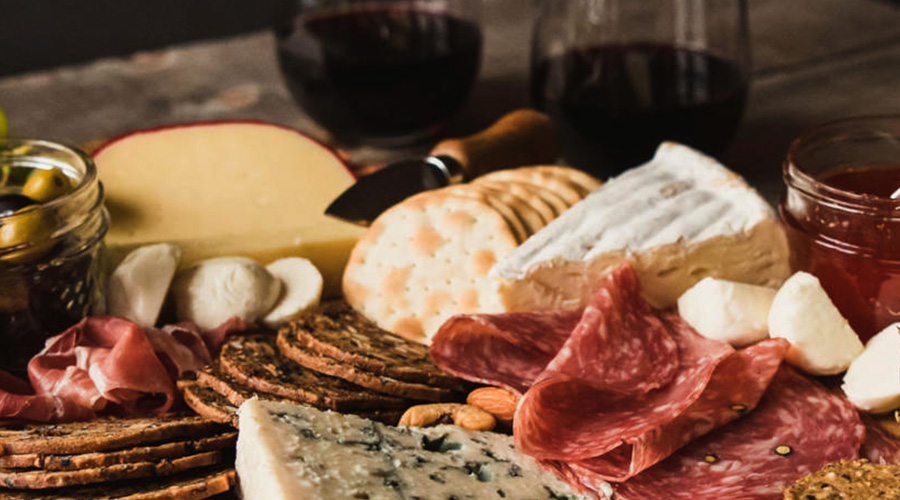 Thursdays
TGI – Thursday!
Charcuterie Plates: $21 Small • $43 Large
$13.00 Hideout Burgers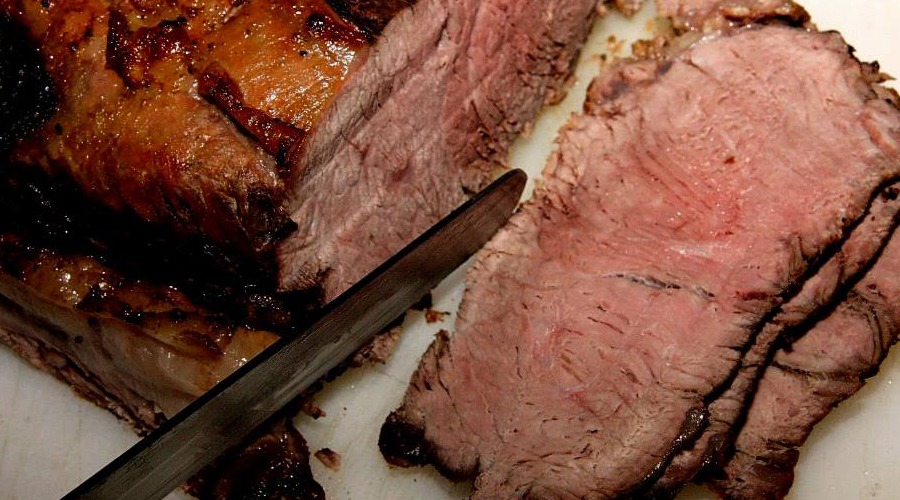 Fridays
8 oz. Prime Rib!
$39 – Served with seasonal vegetables & mashed, baked or twice-baked potato.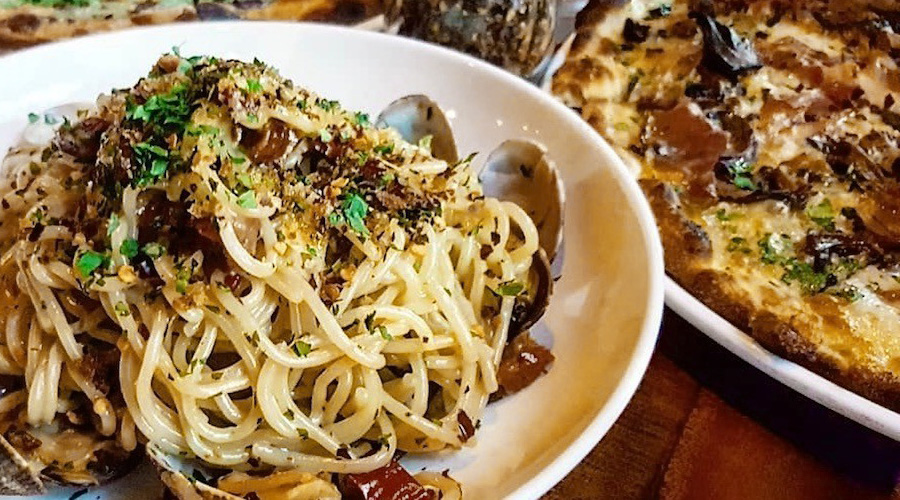 Saturdays
Italiano Night!
$3 OFF
ANY Pizza or Pasta Order
Mondays
Margaritas!!
$6.50 Margaritas or try a flight for $18.00

Tuesdays
Sangria!!
Red or White
$5.50 a Glass or $22 a Jug
Wednesdays
HIDEOUT DRAUGHT DAY!
$6 – 16 oz. pours of Hideout lager or Hideout red
Thursdays
Wine!!
½-off Bottles / $1-off glasses
Buckets of Beer!
$24 for 4 bottles of domestic / $28 for 4 bottles of premium
Saturdays
Hail Caesar!!
$6.50 Caesars or Flights for $17
$4.75 Mimosas or Flights for $16
Please Drink Responsibly
*Jugs and Buckets of Beer/Coolers Must be shared by 2 or more people.
WINE

6 oz. Glasses of House Red or White

$6.50

Beer

16 oz. domestic draught & domestic bottles

$6.50

Hi-Balls

1 oz. House hi-balls (No premiums)

$6.50
Chicken Wings

Saucy: hot, honey-hot, teriyaki, BBQ, honey garlic, sweet chili, Thai peanut
Dry Rubbed: salt & pepper, lemon dill, lemon pepper, maple bacon

$17

Honey Garlic Dry Ribs

tossed in our homemade honey garlic sauce

$16.75

Mozza Sticks

served with marinara sauce

$15

Potato Skins

with bacon, cheddar & green onions.
Served with sour cream

$15

Calamari

served with Tzatziki sauce

$17.35

Cajun Shrimp Skillet

with peppers & red onion.
Served with naan for dipping

$17

Bruschetta

on flatbread topped with feta and balsamic drizzle

$15.50

Routine Poutine

cheese curds and gravy

$14

Redneck Poutine

shaved prime rib, fried onions and mushrooms

$20

Vegetable Spring Rolls

served with sweet chili sauce

$14
Bacon Scallops

tossed in sweet chili sauce

$16

Stuffed Mushrooms

with crab and lobster in a garlic herb cream cheese and topped with mozza.
Served with garlic toast

$16

Shrimp Gyoza

pan-fried with sweet chili sauce and scallions

$17

Mac & Cheese Bites

served with Frank's honey hot sauce

$14.75

Spinach Artichoke Dip

with nacho chips and garlic naan

$18

Oriental Nachos

Teriyaki chicken, bean sprouts, green onion, sesame seeds and mozza.
Served with sriracha yogurt.

Half order Available: $16.50

$21

Mucho Grande Nachos

cheese, jalapeños, green onion and tomato with salsa, sour cream and guacamole

Add Chicken $6.50; Add Taco Beef: $5.75

Half order Available: $12.50

$20.35

Fare to Share Platter

Wings, dry ribs, mac & cheese bites, mozza sticks, potato skins, waffle fries and spring rolls.
Served with dipping sauces

$73
Add any of the following to our salads:
Herbed Salmon $12; Shrimp $7.75; Sirloin Steak $10.50; Grilled or Cajun Chicken $6.75; Taco Beef $5.75
Jalapeño White Cheddar Soup

topped with chives & bacon

$12

French Onion Soup

baked with croutons, parmesan & swiss cheese

$11.35

Steak Salad

5 oz. sirloin, artisan greens, grape tomatoes, cucumber, red onion, feta roasted almonds & dried cranberries with balsamic vinaigrette dressing.

$24

Quinoa Mango Salad

Organic greens, quinoa, cucumber, dried cranberries, mango, feta, red onion and grape tomatoes and balsamic vinaigrette dressing

$16

Strawberry Spinach Salad

baby spinach, strawberries, dried cranberries, sliced toasted almonds, red onion, goat cheese and sesame seeds – with balsamic vinaigrette

$16

Southwest Taco

chopped romaine, avocado, corn, black beans, cucumber, shredded cheese, red onion, radish, grape tomatoes and fried tortilla strips.
served with sour cream & salsa

$17

Caesar Salad

chopped romaine with parmesan petals, bacon bits and croutons

$15
Soft Tacos

lettuce, tomato, red onion, cabbage, coleslaw, shredded cheese, salsa and creamy jalapeño sauce.


Beef – $14 • Chicken – $15
Cod – $17 • Shrimp – $17

Add Sour Cream $1.50 • Guacamole $2

Quesadilla

choice of chicken or beef – with black beans, green onion, tomato, jalapeños and a blend of cheese.
Served with salsa
Add sour cream $1.50 • Guacamole $2

$19

Baked Cajun Salmon

oven-baked cajun salmon, topped with a creamy shrimp sauce.
Served with jasmine rice and vegetables

$30

Double Crunch Honey Garlic Chicken

crispy chicken breast tossed in our honey garlic sauce, topped with green onions and sesame seeds.
Served with jasmine rice and vegetables

$24

Southern Fried Steak

breaded, tenderized beef, pan-fried and topped with country gravy.
served with mashed potatoes and vegetables.

$23

Shepherd's Pie

Al's Favourite

$20
Perogy & Smokie Skillet

with caramelized onions.
served with sour cream.

Try it baked with cheese and bacon $4

$20

Chicken Tenders

served with fries and your choice of plum or honey mustard sauce

$18

Asian Lettuce Wrap

steam fried noodles, peanuts, onions, broccoli, carrots, peppers, mushrooms and bean sprouts in a hoisin sauce.

Add chicken $6.50 • Shrimp $7.75

Add a spring roll $2.50

$16

Thai Noodle Bowl

chicken, shrimp and oriental vegetables.
served on rice noodles and with a Thai peanut sauce

Add a spring roll $2.50

$25

Ginger Beef Rice Bowl

cabbage, mushrooms, broccoli, red onion, carrots, bean sprouts and sesame seeds.

Add a spring roll $2.50

$23

Butter Chicken

served with rice and naan

$19.85

Fish & Chips

beer-battered Haddock.
Served with fries, coleslaw and tartar sauce.

Half order Available: $14

$21.75
| | |
| --- | --- |
| 10 oz. New York | $39 |
| 10 oz. Rib Eye | $42 |
| 7 oz. Sirloin | $30 |
| | |
| --- | --- |
| Garlic Shrimp | $7.75 |
| Bacon Wrapped Scallops | $5.50 |
| Button Mushrooms | $2 |
| Sautéed Onions | $2 |
| Peppercorn Sauce | $3 |
| Blackened | $2 |
Pasta
All plates of pasta are served with garlic toast
Gluten-free Penne is available for an additional $4
Lasagna Bolognese

layered home-made meat sauce topped with parmesan & mozzarella cheese

$19

Baked Cheese Ravioli

with mushrooms in a creamy pesto sauce

$20

Tuscan chicken and Shrimp Penne

shrimp, mushrooms, red onions, spinach and sundried tomatoes in a creamy tomato sauce.

$24

Creamy Chorizo Chicken Penne

chicken, chorizo, red onions and mushrooms in a rose sauce.

$22

Fettucini Alfredo

Seafood: with shrimp, lobster, crab meat and scallops: $25

Classic: with chicken, mushrooms, red onions and sundried tomatoes: $21.75
Add a Mozza Stick $2 Each
Bake ANY pasta with Cheese for $4
Pizza
All pizzas are on a 10″ crust
Gluten-free crust is available for an additional $4
Pepperoni & Mushroom

$20

Ham & Pineapple

$20

Cheese

$17

Meat Lovers

Pepperoni, salami and ham

$21

BBQ Chicken & Bacon

with peppers, mushrooms, red onion and shredded cheddar cheese

$21
Hideout Burger

made in-house with fresh ground sirloin. Topped with lettuce, tomato, onions, pickles, ketchup and mayo.
Add Cheese $2 • Add Bacon $3 • Add mushrooms $2 • Add Onions $2

$16.35

Steak Sandwich

7 oz. 'AAA' Alberta Angus steak. Served with fries and garlic toast.
Add Mushroom $2 • Add Onions $2 • Add Shrimp $7.75

$25

Garden Burger

Veggie patty, lettuce, tomato, cucumber, red onion, pickles, mushrooms, Monterey Jack cheese and mayo.

$16.85

French Beef Dip

Fresh roast beef on a French baguette with au jus.
Add Cheese $2 • Add Mushrooms $2 • Add Onions $2

$19.75

Turkey club

Fresh oven-roasted turkey, bacon, lettuce, tomato, cheddar, Monterey Jack, cranberry relish and mayo on toasted multi-grain bread.
Make it a wrap $2 • Add Avocado $2

$19
Hot Ranch Crispy Chicken Sandwich

with lettuce, tomato, red onion, pickles and mayo on a brioche bun.
Make it a wrap $2 • Add Avocado $2 • Add Bacon $3

$20

Cod Sandwich

crisp, lightly battered cod with lettuce, tomato, red onion, pickles and Tatar sauce on a brioche bun.

$21

Cheese Steak Panini

Thinly sliced steak with sauteed onions, peppers, mushrooms, cheese and mayo on a French baguette.

$21

Pulled Pork Mac & Cheese Sandwich

Pulled pork, homemade mac & cheese with caramelized onion on sourdough.

$20

Thai Peanut Wrap

Rice, cucumber, cabbage, shredded carrots, bean sprouts, roasted peanuts and peanut sauce.
With chicken $19.75 • With Shrimp $20.75

$14.75

Grilled Swiss Corned Beef

Corned beef, Swiss cheese, pickles, relish and mustard on whole wheat.

$19.35
Chicken Fingers

3 Finger with plum Sauce

$10.50

Cheeseburger

with ketchup and pickles

$10.50

7″ Pizza

Topped with cheese and choice of pepperoni or ham!

$10.50

Grilled Cheese Sandwich

on white or whole wheat bread

$10.50

Mac & Cheese

Homemade Mac & Cheese

$10.50

Mini-Quesadilla

Flour tortilla with cheese.
Add chicken or Beef for $3 • Add Veggies for $1 each

$10.50
Steak & Eggs

7 oz. Sirloin & Two eggs cooked to your liking. Served with grilled tomato, hashbrowns and toast.

$27

Hideout Breakfast

French toast, scrambled eggs, bacon and hashbrowns.

$17

Chorizo Breakfast Skillet

Chorizo sausage with scrambled effs, peppers, mushrooms, red onion, tomato and mixed cheese. Topped with a Hollandaise sauce

$17

Two Eggs Any Style

with hashbrowns, toast & choice of bacon, ham or sausage

$14.75

Classic Eggs Benedict

with Canadian Back bacon & hollandaise. Served with Hashbrowns

with Avocado & tomato: $18.75

$17.75

M.Y.O. Omelette

Choose up to 3 items: ham, bacon, cheese, mushrooms, onion, peppers, diced tomato or green onion.
Served with toast and hashbrowns.
add extra items: $1.50 each

$16.75
Dine-In and Patio Hours
Mondays - Thursday
11:00 AM - 9:00 PM
Friday
11:00 AM - 11:00 PM
Saturday
10:00 AM - 11:00 PM
Sundays
11:00 AM - 8:00 PM
Address
411 Lantern Street
Red Deer County, AB T4E 0A5